Welcome!
Worship service every Sunday from 10:30 am to 111:30 am.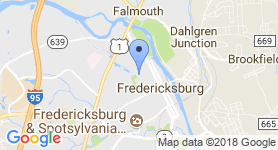 First Christian Church
1501 Washington Avenue
Fredericksburg, Va   22401
t. 540-373-7716
Funeral for Betty Anderson
The funeral service for Betty will be on Thursday March 3rd in the sanctuary at First Christian Church. The visitation will begin at 10 am, and the service will follow  at 11 am. Burial will be held privately.
Announcements:
Thursday morning Bible study is on summer break and will resume in September. Have a great summer!
Events for week of June 5, 2023
This Week Navigation
June 7 @ 10:30 am
-
11:30 am
June 8 @ 10:30 am
-
11:30 am
June 11 @ 10:30 am
-
11:30 am
(Luke 13:1-17)   Today, we will look back at two more events that are only recorded in Luke's gospel account. At this point in time in the Scripture text, Jesus is only a few months away from His triumphal entry into Jerusalem, ... His crucifixion, and His...