Welcome!
Worship service every Sunday from 10:30 am to 111:30 am.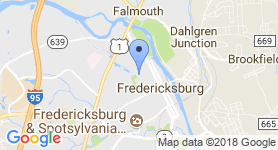 First Christian Church
1501 Washington Avenue
Fredericksburg, Va   22401
t. 540-373-7716
Funeral for Betty Anderson
The funeral service for Betty will be on Thursday March 3rd in the sanctuary at First Christian Church. The visitation will begin at 10 am, and the service will follow  at 11 am. Burial will be held privately.
Announcements:
Thursday morning Bible study is on summer break and will resume in September. Have a great summer!
Events for week of August 8, 2022
This Week Navigation
August 11 @ 10:30 am
-
11:30 am
August 14 @ 10:30 am
-
11:30 am
The Growing Season of the Kingdom                                        Part 2: Passover/ Unleavened Bread                                                    (Leviticus 23:4-14)      A brief review ....    1) We saw that Israel's agriculturally-based calendar starts...